Dear friends,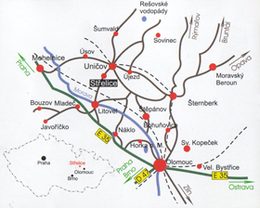 Hotel Colchi is new building in village called Střelice, which is situated on the route Litovel – Červenka – Střelice – Uničov.
Interior and exterior are designed in the hunting style.
In the hotel´s area there is outdoor restaurant and there are also several places for children to play.